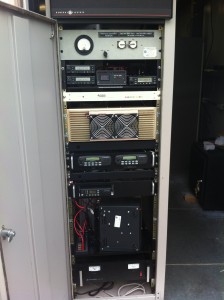 The 224.52 / 222.92 MHz repeater is on the air with a PL tone of 74.4 hz.  The repeater is currently using the following hardware:
Motorola CDM1550LS+ 220 mHz for receiver
Motorola CDM1550LS+ 220 MHz for tx/exciter
Henry 100w amplifier
Celwave duplexer
Arcom RC-210 repeater controller
Hustler G7-220 antenna at 490 feet
50 foot of 7/8 inch Andrews Hardline
Motorola GTX for link to WA4FC 927.050 MHz repeater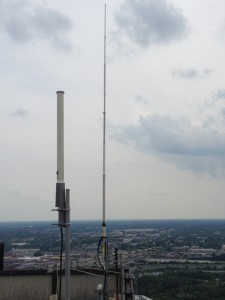 The repeater is located at our downtown Richmond, Virginia site where it is co-located with our 927.050 MHz system and our 1282.000 MHz system.  The three repeater systems are able to be linked to each other and generally will be tied together.
The system has been on the air since January 2011 and moved from Prince George to Richmond in July 2014.
We are proud to operate one of the few active 220 MHz systems in the state!