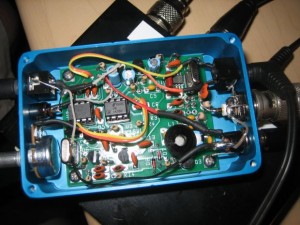 The FieldComm Association is a small group of individuals based in the central Virginia area interested in communications. Our group also extends to friends in Ohio, the Kansas City area, Florida, Chicago, and North Carolina amongst other places that radio will reach. Simply put, we are a group of friends who share common interests in radio.  Some of us have met face to face, and some only online or on the radio.
We are involved in a little bit of everything. You'll find information about amateur radio including HF, antennas, technical work including conversion of commercial gear to the ham bands, VHF and UHF, digital work and more.  In addition, we use GMRS, digital modes like P-25 and Mototrbo, VOIP and more.  There is more to RADIO than just amateur radio, after all.
Another focus of our group is emergency communications preparedness. Most of our group is or has been public safety professionals at some point. Folks have asked where we got the name FieldComm. The group is named in honor of the FDNY FieldComm unit that served at the World Trade Center bombings in both 1993 and 2001. The FDNY FieldComm unit is a mobile command post and communications center, and the name fit the WA4FC radio shack and the group well. Please enjoy the website, and feel free to contact us either via our forums or email.  Tell them The Ham With Extra Class sent you.